How to Start a New Hobby and Not to Drive off the Road at the First Turn?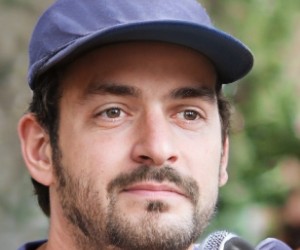 Pete Wilson – founder of RCanswers.com
Probably most guys have raced a radio-controlled car or helicopter at least once in their life. But not everyone dares to make it a real hobby.
Where to start: a car, a helicopter, a boat, an airplane?
How to choose a cool thing and not to spend all your savings?
What is better: to buy a ready-to=run toy and assemble it yourself?
Where does the game end and the hobby begin?
Read in the interview with Pete:
–   Pete, how did you start and how did you come to this project?
If you are into different kinds of RC toys since about five years of age, have tested dozens of cars, helicopters, planes, ships, found your favorites, there comes a moment when such bundle of knowledge is no longer for one. So the idea came up to create a project with like-minded people. It is meant to help beginners choose the right vehicle, save where it is possible to save and spend where quality plays a key role. It should give the basics of driving, teach main safety techniques and cool tricks.
–  Who is this project for?
The project allows boys and young people to plunge into RC world as quickly and efficiently as possible. It is for them in the first place.
I remember that when I got the idea to start driving cars, I really missed advice on where to start. My father, like any other farther, supported me. But experience in this business was obviously lacking. We bought dozens of toy RC cars. Some of them turned out to be cool, some of them went into trash as junk that money was wasted on. We could afford it. But not all kids can.
Then I finally realized that RC driving became my hobby for years to come. Then more professional radio-controlled vehicles replaced children's toys.  There are many differences and many years of experience between them. And I am happy to share it with my sons and my readers.
If experienced hobbyists like me find valuable information here, it will make me immensely happy.
–  What sets your project apart from the others?
Probably nothing. Or maybe everything. We do not aim to impress our readers with something super unique. RC vehicles are something, which fascinates 90% of guys, and even many girls. It is not the topic, where you can amaze.
Our goal is to give useful and valuable information quickly and to the point. Without excessive and needless foreplay.
With us you will find:
Guides on where to start when buying your first radio-controlled vehicle
The difference between RC toy cars for kids and hobby grade cars for adults and more experienced drivers
What skill levels exist and when you can move on to the next one
How to choose the perfect gift for your child, hobbyist friend, or yourself
How these things work, what they consist of, and what they are for
Is it better to buy a RTR (Ready-To-Run) RC car or assemble it yourself?
Which manufacturers are proven to make great machines and which are not
Is it better to learn on your own or choose a beginner's course? What kind of courses?
What competitions you can and should participate in
If you are into some kind of RC vehicles, it does not mean that you need to spend years to find your perfect choice. Today time and money are valuable. And we hope our tips will help you save yours.
–  What RC vehicles do you personally prefer and why?
This is a "how do you choose the best of the best?" question. I personally get excited about speed. Therefore, my favorites are fast cars like ARRMA or LOSI, which not just drive on the track, but overcome difficult obstacles without losing speed. And I adore airplanes.
Different vehicle experts work with me. We try to assess this or that product objectively, to compare it by technical and performance figures. Although, of course, everyone has his favorite ones. This kind of evaluation sometimes takes a lot of time. However, we go for it.
In addition, regular participation in home races and professional competitions provide the most valuable information. Just because everyone has his own favorites, there is an opportunity to see different models in action and compare them.
–  Where to start for a beginner?
If you roughly chose at least – a car or a helicopter, start with inexpensive models for children or beginners.
It's important to get your first experience either on a simple model or have someone more experienced to help. Otherwise, you might get frustrated and not realize that this is your thing. Then increase the level of difficulty, read the instructions, and go deeper into the process.
First impressions are very important!